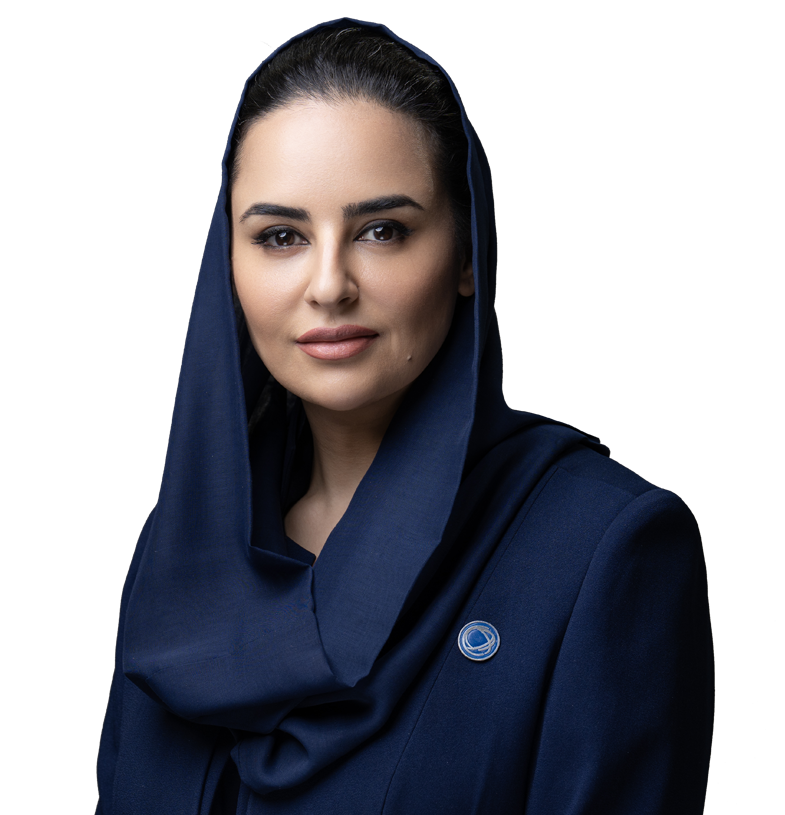 Deemah AlYahya
Secretary-General
Deemah AlYahya is a digital innovation and transformation leader and a longstanding champion of digital inclusion, particularly for women, young people and entrepreneurs.
She is the first Secretary-General of the Digital Cooperation Organization (DCO), An inter-governmental organization established in 2020 to work towards a world in which every country, business and person has a fair opportunity to prosper in the global digital economy. She works directly with heads of state, government ministers and digital economy leaders to promote the inclusive development of the digital economy, focusing on global initiatives with real-world impact.
Secretary-General AlYahya has spent nearly 20 years building tech communities in the United States and across the Middle East, acting as a catalyst for innovation and improving the environment for digital entrepreneurs and developers. More than 2.5 million people have benefitted from the ecosystems she has built to distribute the digital economy's advantages more widely.
A trailblazer for Saudi women in tech, Secretary-General AlYahya began her career as a developer but quickly demonstrated her ability to build public sector centers of innovation from the ground up, among them Saudi Arabia's National Digital Transformation Unit and the Innovation wing of the MiSK Foundation.
On the private sector side, she has served as Chief Innovation Evangelist at Microsoft, responsible for expanding the developer ecosystem and in empowering youth, women and independent software vendors by providing the technology, skills and tools they needed to evolve from job seekers to job creators.
She holds a BA in Computer Science and Information Systems from King Saud University, and has attended senior executive programs with Harvard Business School, and the INSEAD business school.